Big Launch
75% Commissions Up For Grabs!
Plus 50% Commission On the Backend Funnel Of this Hot Seller!
Every Part of the Sales Process has been Tested & Optimized for Maximum Conversions and the Sales Copy Is Written By One of the Best Copywriters In the Industry…So, Jump On Board Now And Get Ready For Launch! You'll earn EASY commissions promoting what some are saying is a digital marketer's 'Dream Conversion Tool'!
Conversion Gorilla is The Revolutionary New Marketing Tool That Turns Traffic Into MONEY IN THE BANK…You Can Use Conversion Gorilla To Boost Conversions & Clicks on ANY Kind of Site. It's going to be the software every digital marketing is talking about soon so make sure you join the conversation and make money at the same time. Be sure to get on the JV Updates List
We know a lot of people but of course we don't know everybody so if you have not heard directly from us and feel you can bring the heat then make sure to contact us about getting review access prior to launch. We'll be happy to discuss things with you.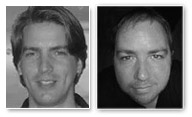 Invite your friends to this launch on Facebook: