Big Launch
Breakthrough Affiliate Software Automates Million $$$ Commission System
This is a complete Affiliate Promotion System (Saas) to help you get the most out of your promotions across any affiliate network or platform you may be using.
What is Commission Gorilla? Quite simply the software (SaaS platform) automates, simplifies and improves upon many of our own affiliate marketing strategies that have generated $1M+ in commissions and prizes this past year and more than $10M in the last few years…
Commission Gorilla Helps Your Referrals Make 5X More Sales With Less Effort Just By Adding The Power of Bonuses Their Promotions…
… You could say it's the 'software for affiliates made by affiliates' but it goes deeper than that:  Commission Gorilla V2 is the new and improved tool for affiliate marketers. There's NOTHING else on the market like it. In fact we'd go so far as to say this is a 'game changer' for affiliate marketers of all experience levels because it offers the potential to double, triple or even quadruple commissions whilst minimizing workload and reducing their operating costs.
Over $24,000 In Cash & Prizes Will Be Up For Grabs!
75% FE Commissions with 50% Commissions on the Funnel – Make Up To $104.25/ Per Customer On The Sales Funnel + Future Monthly Recurring Commissions!
Every Part of the Sales Process has been Tested & Optimized for Maximum Conversions and the Sales Copy Is Written By One of the Best Copywriters In the Industry…So, Jump On Board Now And Get Ready For Launch! You'll earn BIG commissions promoting what some are saying is a digital seller's 'Dream Come True'! Be sure to get on the JV Updates List
We know a lot of people but of course we don't know everybody so if you have not heard directly from us and feel you can bring the heat then make sure to contact us about getting review access prior to launch. We'll be happy to discuss things with you.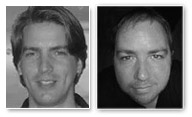 Invite your friends to this launch on Facebook: